Available in Other Colours
Available in Other Colours
Product Description
The Bosa Onyx Battery / Solar Blackout Cassette Blind is our Total Blackout solution to cast your room into complete darkness. The barrel and blackout fabric are neatly enclosed within the aluminium headbox and side channels ensure the edge of the fabric stays in place. As a result, this blind creates a light omitting seal, blocking light from entering the room.
Our total blackout cassette blinds are perfect for any room you are looking to banish daylight. From Bedrooms to Home Cinema Rooms, our cassette blinds will provide you with complete darkness all year round.
The Bosa Onyx fabric is a Black coloured blackout fabric made from Polyester. It is operated by a motor that is enclosed within the barrel of the blind. This cassette blind can go to a maximum width of 2650mm.
Due to the nature of the light omitting seal created by this blackout blind, windows must be closed while this blind is down. Opening a window behind the blind could cause a vacuum resulting in the fabric being sucked from the side channels and resulting in damage to the blind.
This blind is operated by remote control, and the motor and rechargeable battery are tucked within the barrel of the blind. As standard, we offer this blind with the solar panel charger which provides a trickle charge meaning it is a slightly easier means of ensuring the battery is fully charged. The alternative is to select the mains charger (one provided per order), which requires the front of the cassette to be removed to attach the charger (required around once every 6 months with standard use).
Available in either a White or Black hardware finish full technical specifications can be found in the Geeky Stuff section below.
Not quite the right Blackout Cassette Blind option for you? Click here for a full listing of our Blackout blinds, and use the filters to help narrow your search.
Geeky Stuff
Technical Specifications
Click here to download our full datasheet which includes sizing charts along with component line drawings. 🤓
Our Total Blackout cassette blinds are designed first and foremost to provide total darkness in a room by creating a sealed unit in or around the window.
To fit this blind you will be required to drill multiple holes, not just into the masonry you're fitting to, but into the headbox and side channels themselves as they don't come pre-drilled. The reason for this is that you will need to ensure the entire blind sits squarely within a recess or against the wall, so you will need to decide where to specifically screw the blind to the wall.
The cassette blind is comprised of an aluminium headbox fascia in which the fabric on a barrel is held. Aluminium side channels run from top to bottom and are attached to the headbox. The fabric has fabric retaining pips attached to it and these pips are what hold the fabric in the side channels.
Important: When the blind is in operation the window must be shut. Failure to close the window when the fabric is anywhere but fully rolled up can cause the fabric to be pulled out of the side channels. This can damage the fabric or the side channel and the warranty will be voided. Do not operate this blind with an open window. If you install this blind on behalf of someone else, please inform them.
At the bottom of the fabric is the bottom bar that has a pile seal on the bottom of it. This helps to form a barrier against light at the bottom of the window when it sits on the bottom fixing strip.
The headbox measures 76.7mm high and 72.6mm deep.
The side channels measure 55.3mm wide and if recess fitted, the side channels are 29.5mm deep, and if face fitted, they are 25.2mm deep. Please note, recess-fit side channels cannot be used for face fitting, and vice-versa as they are different.
The bottom fixing strip is 25mm tall and 21mm deep and will match the chosen hardware colour. This L-shaped metal strip is there to allow the bottom bar to sit just in front of it, thus creating another barrier between the window and the room.
The hardware is available in white or black and the blind is operated by a motor that is held within the barrel of the blind and powered by an enclosed, rechargeable battery. The 7.4v DC battery-powered tubular motor comes with an inbuilt radio receiver. The tubular motor enables a 230v AC feed to power the motor which operates incredibly quietly. It has a noise level of 40dB and a nominal speed of 30rpm.
The remote control needs to be purchased separately and is not supplied with the blind. To protect the motor from overheating and to prolong the life of the product, the motor will cut out after more than four minutes of constant use to allow it to cool down.
The optional extra solar panel charger is made from amorphous silicon panels with a scratch-resistant high strength aluminium frame. It measures 375mm x 50mm x 3.2mm and is for indoor use only.
The solar panel can be mounted to brackets positioned 342mm apart and has a cable that is 2.3m which connects to the battery. In full sunlight, the battery will be fully charged in 2 days, but a mains charger is supplied (1 per order) with all solar panels in case the battery needs faster charging or the area is particularly deprived of sunlight.
Motor Specifications
Max Power (Pmax): 1W ( 5%)
Open Circuit Voltage (Voc): 18V
Open Circuit Current (Isc): 0.095A
Max Power Voltage (Vmp): 12V
Max Power Current (Imp): 0.08A
Test condition: 1000W/m2 25oC
Total Blackout is a brand name for our cassette blinds which means we expect total darkness for standard use, however, we are not able to guarantee absolute darkness due to differences in installation, location and light direction. Every care and attention has been made to engineer this type of blind to give maximum levels of darkness.
Click here to download our full datasheet which includes sizing charts along with component line drawings. 🤓
Total Blackout Motor Controlled Roller Blind Cassette System in Action
Shop with Klarna
Buy Now Pay Later with Klarna
DotcomBlinds is pleased to be partnered with Klarna, providing you with more ways to pay.
At the checkout you will see Klarna provides two options: Pay in 3 Instalments or Pay Later.
Pay in 3 Instalments
With Klarna's option to pay in three instalments, you can spread the cost of your purchase across three interest-free monthly payments.
To pay with Klarna's 'Pay in 3 Instalments' option, you just need to be a UK resident over the age of 18 years old and have a valid payment card.
Pay Later In 30 Days
The second Klarna payment option you'll find in the checkout is to buy now & pay later with their 'Pay Later in 30 Days' option at the checkout.
With this payment option, you make your purchase now and don't pay until 30 days after we have shipped your product to you, giving you plenty of time to save up!
To pay with Klarna's 'Pay Later in 30 Days' option, you just need to be a UK resident over the age of 18 years old and have a valid payment card.
If you have any questions, please don't hesitate to get in touch with us.
Next Day Free Samples
Free Samples?
Free samples are available on all of our fabrics and slats. Simply click the '
order free sample
' button.
Your free sample will be added to the basket ready for you to checkout. You can carry on browsing, adding up to 10 samples to your basket. When you're ready, checkout – delivery is free too – and relax, our samples will be on their way to you in no time. When they arrive you'll find a handy label with the name and key features on the back of the fabric sample.
Why order samples?
We always recommend ordering samples to ensure you fall in love with the fabric or slat. Screen resolution and brightness settings vary and you may find some fabrics look a little different in real life to how they appear on a screen. You can hold a sample in your hands, feel the fabrics, the weave and see the opacity before your very eyes, something you can't recreate online.
We've made every effort to accurately portray the fabric realistically, but you can never be too careful.
Quick Turnaround
We pride ourselves on the speed with which we can get your free fabric samples to you. We send your samples with first class delivery to be with you the very next day. We often dispatch them the same day you place your order (and most certainly by the next working day if you order after hours or on the weekend). With our fast free fabric sample delivery, you'll be one step closer to shading your home with some of our fabulous blinds in no time at all!
3 Year Warranty
3 Year Warranty
A blind from DotcomBlinds is made to the highest standards, designed to provide you with years of service and shade.
In fact, we're so confident and proud of our blinds, we offer a 3 year warranty on all our blinds. This is one of the longest warranties available and a clear sign of the quality of our blinds.
Obviously, there are a few exclusions:
✖ Damage caused by poor installation/not following fitting instructions (don't worry, installation is easy, read this.)
✖ Misuse or Failing to maintain the blind
✖ General wear and tear and fading (these blinds are exposed to very intense UV rays)
✖ Alteration to the blind
✖ Exposure to the elements or fitted in an unsuitable location (these are indoor blinds!)
However, if your blind stops functioning for any reasons other than those listed above, get in touch. Our warranty covers:
✔ Manufacturing defects
✔ Fabric/slat colour fading within a year
✔ Mechanical malfunction
✔ 2 year warranty on battery and mains electric motors used in electric roller blinds
So, in summary, avoid grossly mistreating your blind, show it a little TLC every so often and don't use it in ways it wasn't intended. If you do all those things and something goes wrong with the blind, you're golden – we've got you covered and we'll and repair or replace it free of charge.
Fire retardancy is a worthy feature to look out for with a window blind. A fire-retardant blind provides peace of mind, knowing that you have a product in place that will protect your loved ones. It is a high quality and safe alternative in case somebody leaves a candle on the windowsill, or you install a blind close to your hob in the kitchen. This material will only smolder if presented with a flame, and once the source of heat has been removed, it is designed to self-extinguish.
This can be added to your fabric by selecting this add-on at the checkout.
If you are unsure about whether the type of blind you are interested in is fire retardant, please speak to our customer service team.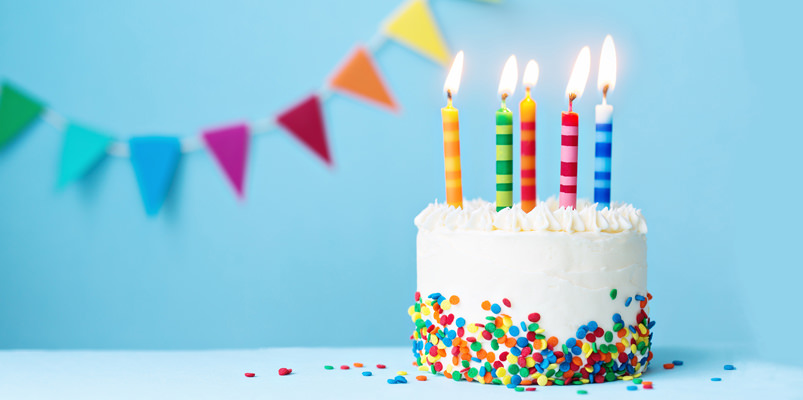 Thermal blinds help to keep the room nice and cosy, which can be a struggle in winter. They may even help to keep those energy bills down too...
Solar Powered Roller Blinds
Battery Powered Roller Blinds
Total Blackout Cassette Systems
PRE-SALE PRICE* - £ 0 -
You save £ 0
Highstreet Price Comparison
Our highstreet price comparison calculator works on an average price based on similar made-to-measure blinds sold by highstreet retailers. We compare their blinds to ours using the same measurements, same type of fabric and same mechanism, doing our best to find a like-for-like system. To find out more, click here.